Our latest Sunday Spotlight has us feeling the feels, and it's so timely that we couldn't wait until Sunday to post! We are featuring Kelly M and her amazing rescue pup, Kane, who is celebrating his one year rescue anniversary TODAY!
Kelly and Kane's heartwarming and inspiring story is living proof of how far a little love, patience and kindness can go. Kelly shows us how doing something that feels incredibly scary at the time, like rescuing a needy dog, can be the best decision ever. Thank you Kelly, we are rooting for you and Kane!
bk&leo: Tell us about Kane! How did you come to rescue him?
Kelly: I'd been wanting a dog for a long time and started to seriously look around this time last year, as October was Adopt-A-Dog month at the local Atlanta shelter. I never noticed Kane on the website or even as I first walked around the shelter. I asked the staff to bring out all the adoptable dogs, one by one, to the doggy playpen for me to meet them. I didn't make a connection with any of them and thought I would be leaving empty-handed. But before I left, they said there was one more dog I could meet, but I had to come back inside to his cage because he "wouldn't walk."
Sure enough, there he was, laying there lifelessly in his cage. A shelter staffer carried him out in the hall, where I spent an hour sitting and petting him. The whole time he just laid there, terrified and shaking. He was so cute but I had never intended to get a rehab dog, so needless to say I had my doubts. I went home, thought a lot about it and read up on caring for dogs that need a lot of help. Finally I thought, "I can do this." I have a flexible job that allows me work from home and a very understanding boss, so the next Monday, my friend Brandy came with me to help pick him up and buy all his starter things. The shelter staff could not believe that I wanted this dog – he was so scared, he hadn't been walked ONCE in the six weeks since he arrived at the shelter.
I brought him home on Halloween 2014. I was thinking about naming him Casper, though I knew he was a strong dog and I wanted the name to match, so I gave him the name Kane which I'd always liked. Kane was around 10 months old when I rescued him. We don't know anything about his history, but think that his litter was dumped and he lived on the streets before he wound up in the shelter, so he had not been socialized at all.
bk&leo: Tell us about Kane's progress in the time that you've had him! What do you do to help him overcome his fears?
Kelly: It's all about being patient and showing him a lot of love. There have been some incredibly hard days with him especially at the beginning where I wasn't sure I made the right decision, but we have little victories all of the time and I have grown to love him more than I can possibly explain. It's taken him almost a year, but he's started doing things that normal dogs do, like playing with other dogs at the dog park. Some milestones from his first year:
– On his first car ride home, he was hiding under the seat and I couldn't get him out of the car for hours. He used to ride on the car seat floor. A couple months ago, he started coming up on the seat, and two weeks ago, he stuck his head out of the window for the first time!
– Six months in, we had never seen him wag his tail. There is a great local organization that takes dogs 30 minutes outside Atlanta to a farm, where Kane can run around and play with other dogs. My mom and I saw video of him running around playing, with his tail wagging and we cried! It was almost as if I had missed being there to see my baby's first steps – but we were so happy! His tail is still tucked under his legs a lot, but it's started coming out, and he'll hold it up in the air when he's on a walk sometimes.
People have shown such kindness and helped me in the hardest moments. The first time I tried to take him to doggy day care, he wouldn't leave my apartment and was having accidents. We were past closing time at the day care, but they stayed open and encouraged me to be patient with him.
bk&leo: What are some of the great things about Kane's personality?
Kelly: He's quiet, calm and chill! He's a great dog, and he's really good with kids. He loves to FaceTime with my niece and nephew!
bk&leo: How would you describe your personal style?
Kelly: My personal style is very comfortable, but casual. My go-to outfit is still jeans and a tee shirt, and I love wearing a chunky necklace or layering necklaces to dress it up. But I also love dressing up and being a girly girl sometimes – I love being in a good pair of high heels!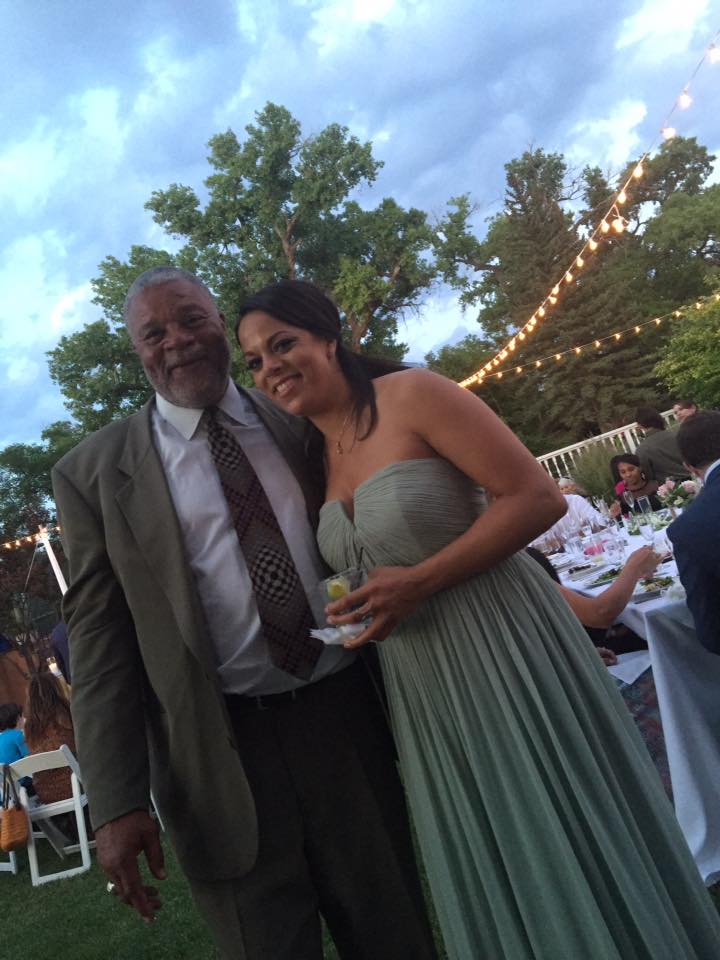 bk&leo: What brought you to Atlanta?
Kelly: I moved to Atlanta for work in 2007 and thought I was going to do an office job with Corona and move back to Chicago and 8 years later, I'm still here!
bk&leo: What is your favorite piece of bk&leo jewelry (and why?)
Kelly: I absolutely LOVE the "Cold Out There" earrings. You can wear them with anything!! Casual with jeans and boots, but you can also dress them up! They add a little bit a "flare" to a simple outfit.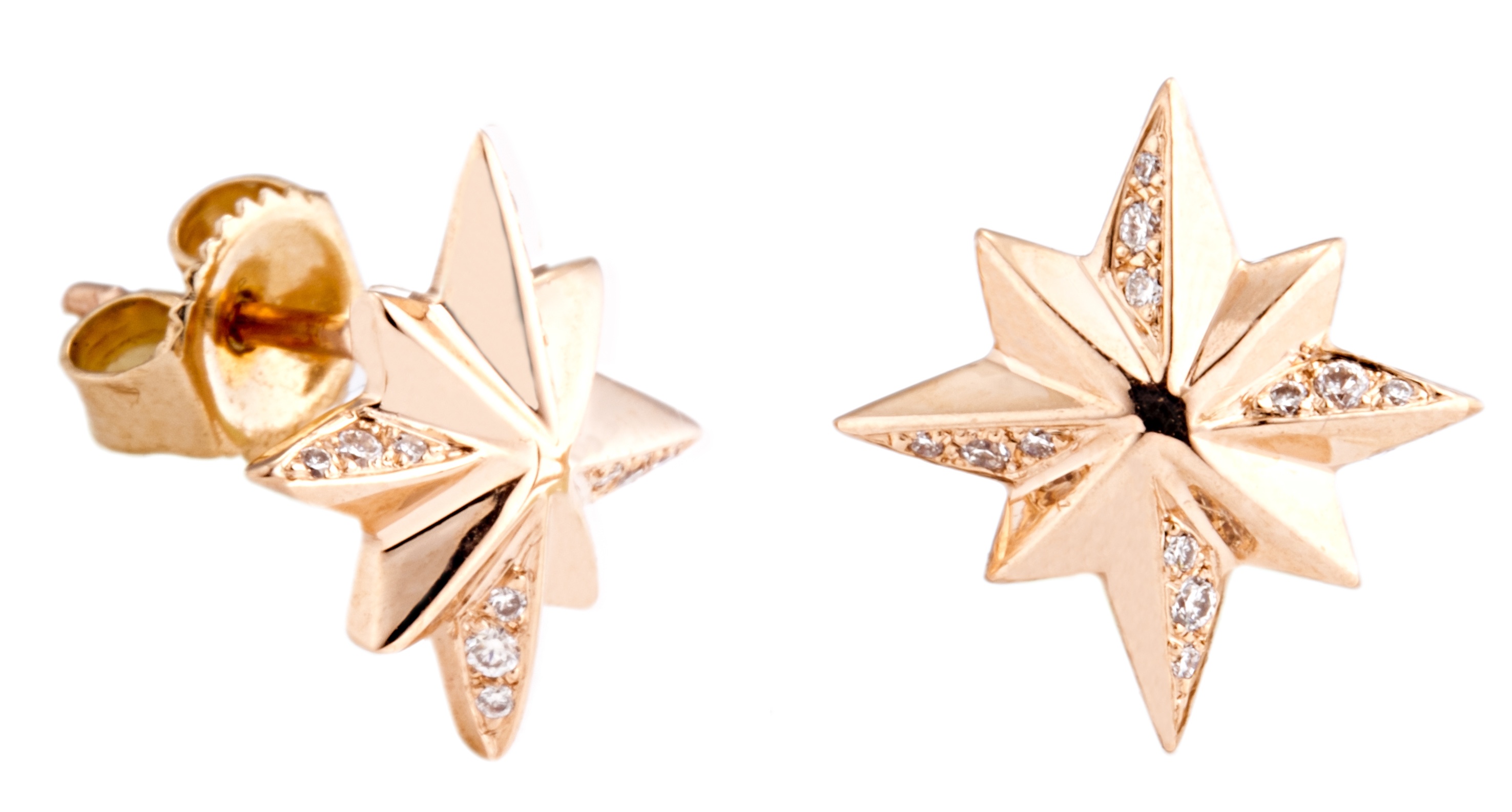 bk&leo: Little-known fact: bk&leo stands for "be kind and love each other." What does that phrase mean to you?
Kelly: I love that phrase. I have a tank top with that phrase on it. If everyone had a little more kindness in their hearts, the world would be a much better place!!
Fun fact: If this family looks familiar, Kelly is the daughter of Super Bowl XX champ Emery Moorehead (Chicago Bears) and the sister of Super Bowl XLI champ Aaron Moorehead (Indianapolis Colts)! OK Kelly, you definitely win on the family jewelry front.