Today we're looking back at the design process behind a special piece of jewelry we made for a beautiful woman, and a wonderful sister and matron of honor!
For our wedding stationery suite, Eric and I chose a beautiful Marchesa for Wedding Paper Divas stationery design (which was inspired by a jaw-dropping Marchesa gown). I knew this would be our design right away because it not only felt perfect for our wedding, but I immediately began thinking of jewelry adaptations and other extensions* for the big day. I love the elegant flowers and gilded stems and how they contrast against the moody and dramatic dark background.
I thought the design would translate beautifully into a hairpiece, with hand-made silver flowers and gold stems against my sister's dark hair. So I went to work!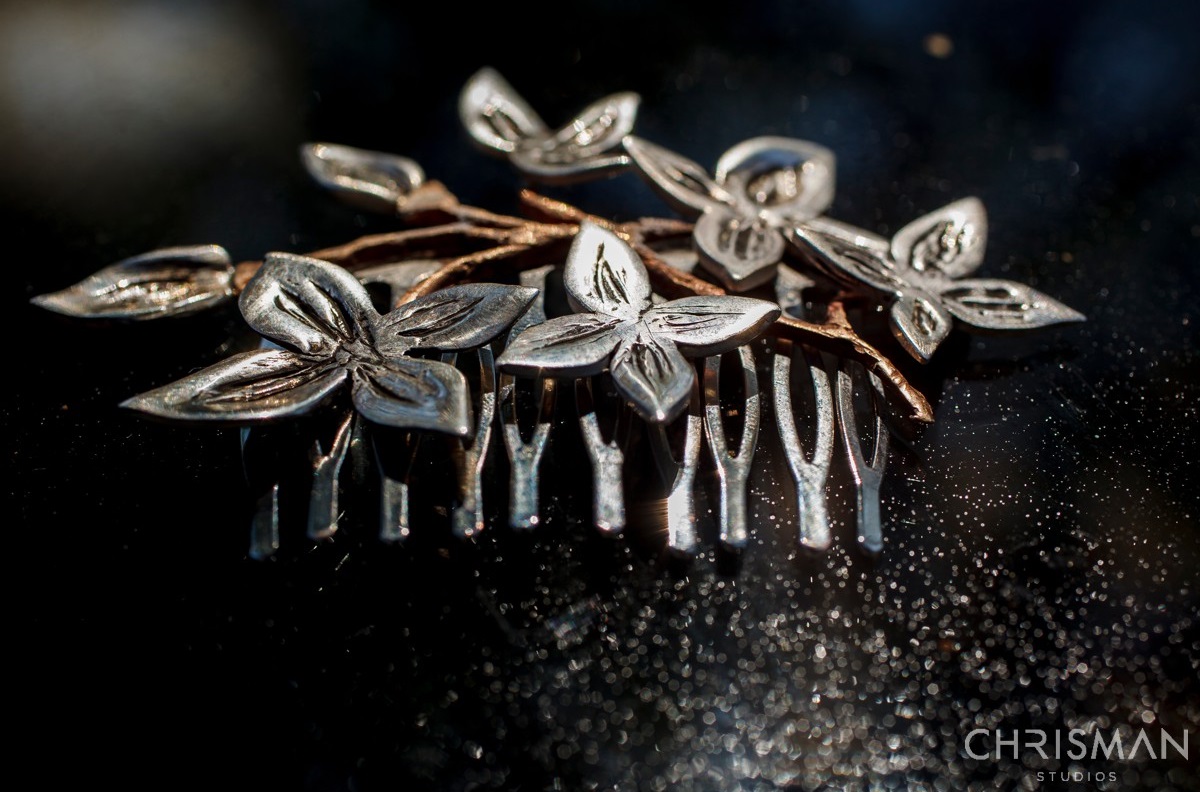 My sister looked so stunning on our wedding day and I love how the hairpiece and her beautiful Aidan Mattox dress set her apart and signaled her role as my Matron of Honor.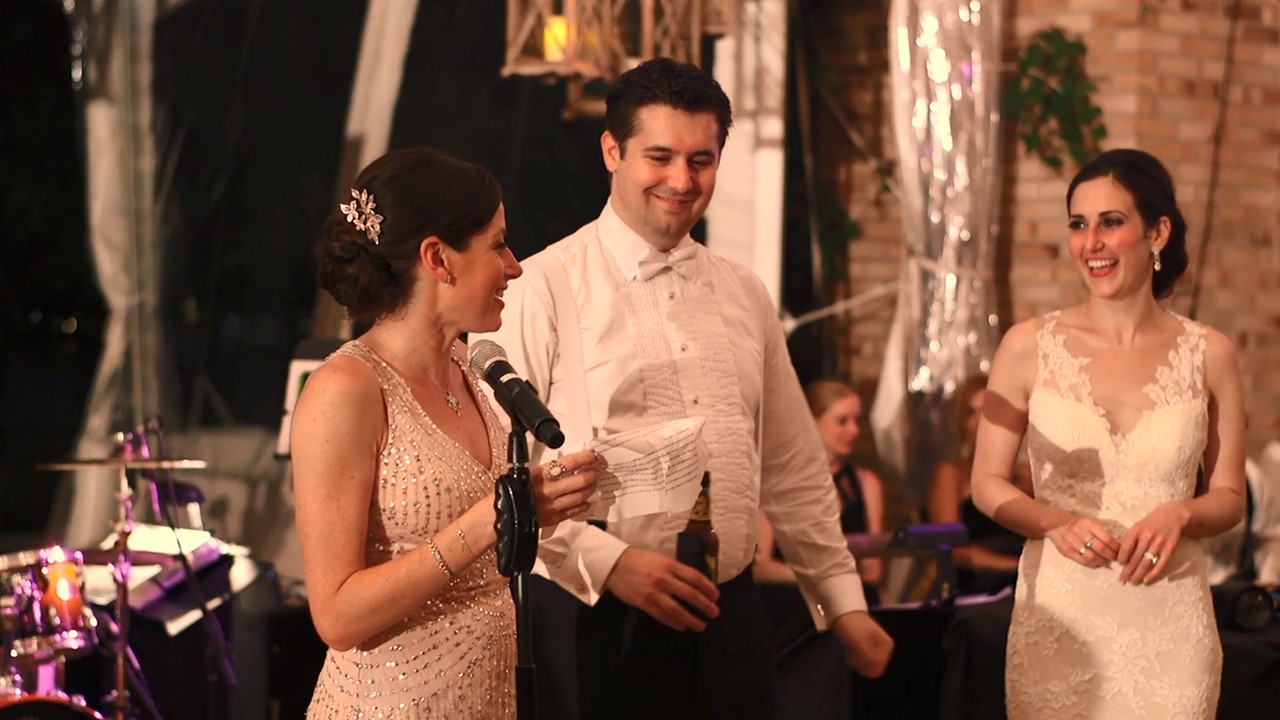 *We also asked our amazing cake baker Amy Beck to create sugar flowers and frosting detail in our wedding cake that evoked the design. Everything tied together so beautifully!