"WOW" is the word for this desert-gone-glam wedding. From the hacienda setting in Tucson with cactus-dotted mountains in the background, Sara's elegant and dramatic gown, striking color combinations (black & white scheme with red, burgundy and bright green flowers and accents) – every detail was carefully conceptualized by Sara and brilliant all together.
We do have to pause and give props to the groom Josh, who had an emergency appendectomy 3 days before the wedding but still managed to bring his A-game to the wedding (and look incredibly dapper doing so!)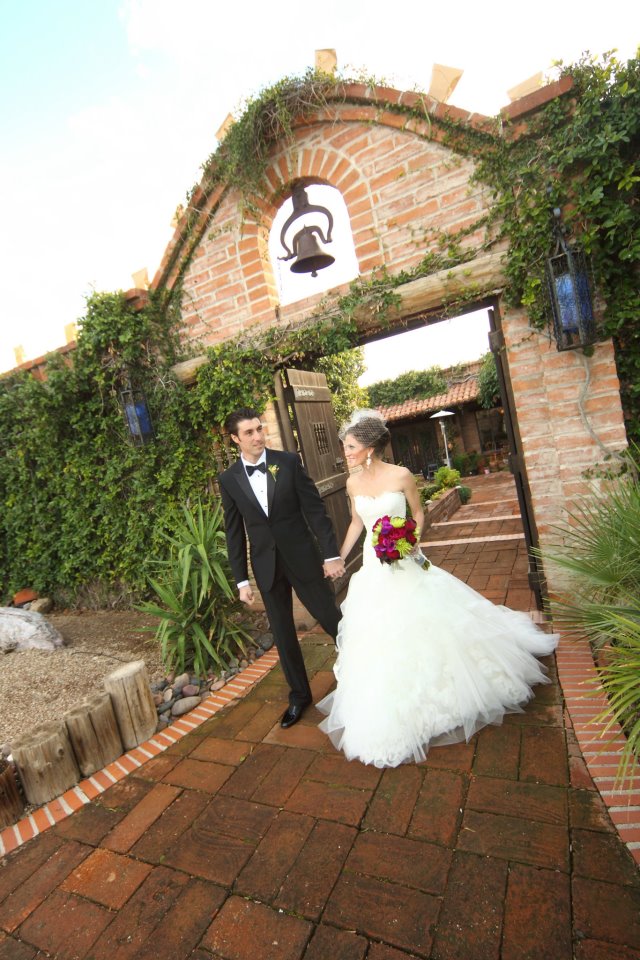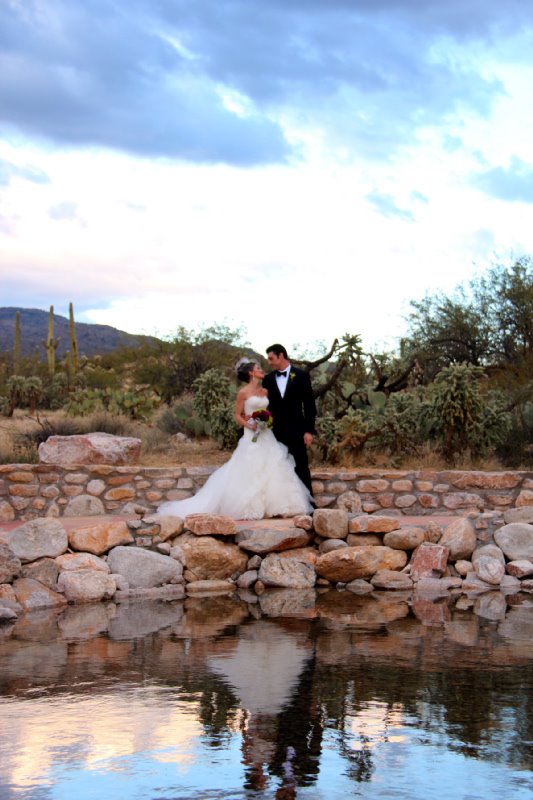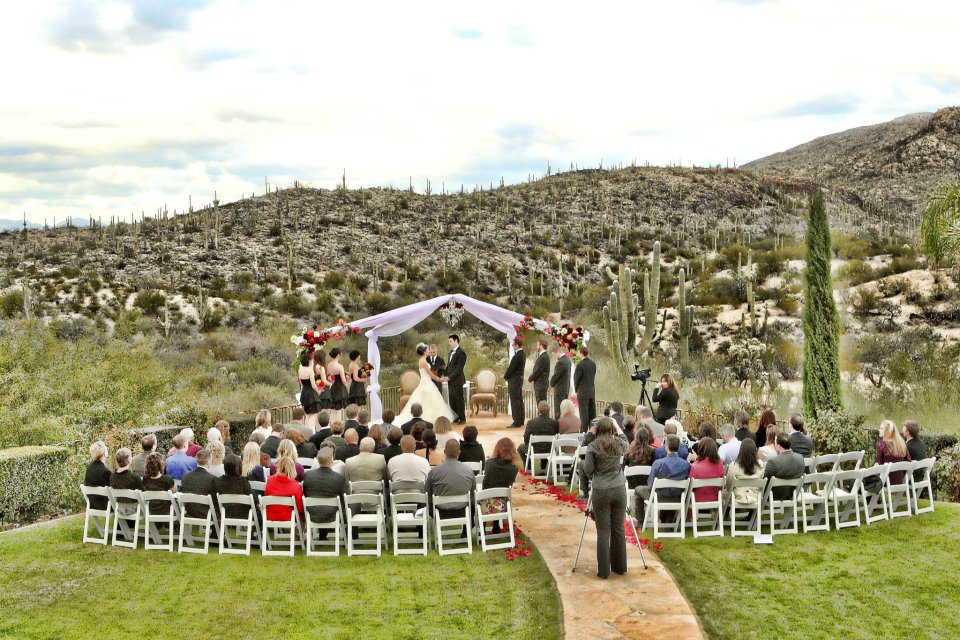 Back to Sara's vision… Working with a bride like her is a wedding professional's dream – she is creative, has wonderfully fresh, sophisticated taste, and wasn't afraid to make statements through her wedding details.
She enlisted bk&leo to create bold, asymmetrical statement necklaces for her bridesmaids to add a color pop to their chic black bridesmaid dresses. We knew from the get-go that designing necklaces for Sara's girls would be an excellent opportunity to stretch creatively. The end result included large green crystals with sunlight-catching opaque treatments, mixed with various crystals and edgy crystal overlay chain and a side section of frayed lace, ruched ribbon and a dainty bow.
If we learned anything from Sara and Josh's wedding, it's fortune favors the bold!